1
-

305

-

332

-

7181

20197 NE 16th Place 2nd Floor,
North Miami Beach, FL 33179
Mind and Body Retreat in Nosara, Costa Rica Offers a Variety of Activities for an Adventurous and Relaxing Getaway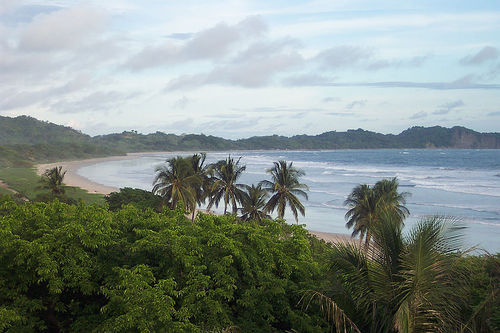 Scheduled for December 3-10 2013, in the surf/yoga town of Nosara, Costa Rica- the retreat includes 7 nights of accommodations, authentic Costa Rican fine dining, and activities ranging from surfing instruction to yoga classes and massage sessions. Zip lines and a variety of adventure tours will also be available. Isaac Farin, the founder and owner of Isaac Farin Therapy, will offer daily lectures promoting mindfulness, happiness, and healing. Topics include managing stress, developing balance and confidence, and overcoming challenges in daily life. "This retreat focuses on the combination of adventure with positive change," Mr. Farin explains. "I am excited to partner with Safari Surf School as we explore mind and body change in one of Costa Rica's most exclusive vacation spots."
Isaac Farin will be available to spend quality time with all retreat participants during the various activities taking place throughout the week. Scheduling is flexible, allowing participants to pick and choose the tours and activities that interest them most.
For more information, or to sign up for the Mind and Body Change Retreat, call 305-332-7181 or email Isaac Farin at isaacfarintherapy(at)gmail(dot)com or sign up directly at
http://safarisurfschool.com/packages/isaac-farin-therapy-mind-body-change-retreat/
About Safari Surf School:
Safari Surf School has been Costa Rica's premier surf school and surf camp since 1998. In addition, Safari Surf offers flexible travel packages and destination vacations. As an official Billabong surf camp, Safari Surf is currently the only surf school to be voted "Best Outfitter on Earth" by National Geographic Magazine.
About Isaac Farin Therapy:
Isaac Farin is a Licensed Marriage and Family Therapist (LMFT) and Certified Clinical Hypnotherapist who works out of his private practice, Isaac Farin Therapy LLC., in North Miami Beach, Florida. Isaac is the developer of Longboard TherapyTM in which he utilizes longboard skateboarding into his work with some clients. Isaac is a Clinical Member of the American Association for Marriage and Family Therapy (AAMFT), an AAMFT Approved Supervisor, and an Associate member of the American Society of Clinical Hypnosis (ASCH). Isaac specializes in anxiety management, depression management, pain management, grief and loss, family therapy, substance abuse therapy, and other mental health challenges.
Participants of the retreat will learn to utilize the mindfulness meditation approach to become more focused in the present moment while making positive changes in their lives.